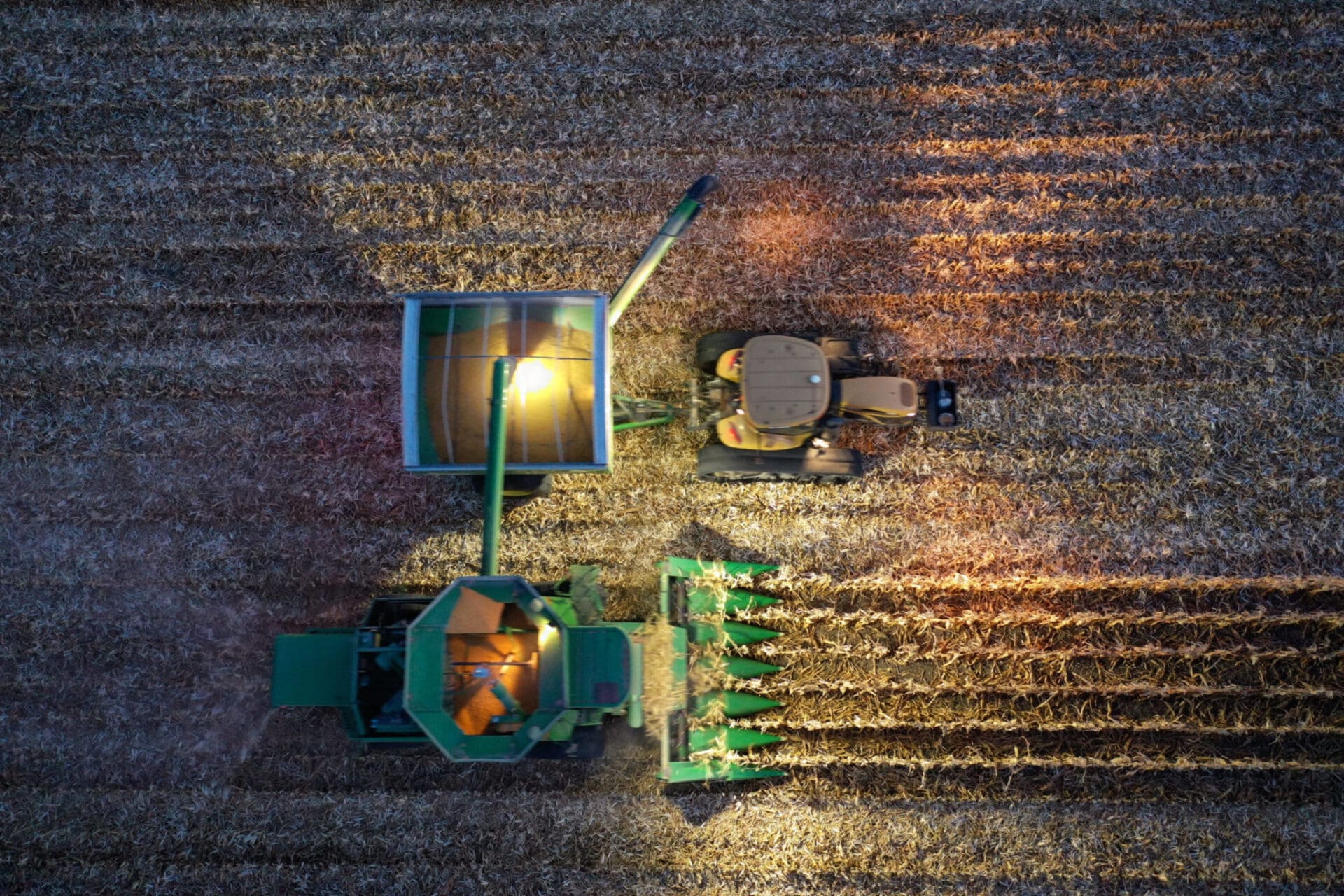 Let us Help You Harvest your Dreams
First Financial Bank is rooted in the success of our agricultural and commercial industries.
Our team works to promote financial success through services that support you, our agricultural partners. You have a tough job, let us help. We take the time to get to know you and your operation to provide the best financial support that allows you to move forward with confidence toward your financial and farming goals!
Community Bank Blue Earth MN | First Financial Bank in Winnebago
Personal, Commercial, Agricultural, and Private Banking Services
Download Our Mobile App
Get it on the App Store
Get it on Google Play
First Financial Bank was founded in 1870 and has maintained a strong community presence in Winnebago MN for more than 140 years now. We are a family-owned community bank offering personal, commercial, agricultural, and private banking services - all delivered by bankers that are dedicated to providing you the one-on-one service and attention you deserve.
First NationalBank in Winnebago
1 S Main St,
Winnebago, MN 56098,
United States
Phone Number: (507) 893-3155
Hours: Monday - Friday, 8:30 AM - 3:30 PM
Saturday, 8:30 AM - 11:30 AM
About Blue Earth MN
Blue Earth is the seat of Minnesota's Faribault County. Its Native American name, "Mahkota" (Blue Earth) was taken from the bluish-black clay found in the banks of Blue Earth River. It is the center of Interstate 90, America's longest highway. The population was 3,353 at the 2010 census. It is the county seat of Faribault County. It is home to a statue of the Jolly Green Giant. Additionally, Interstate 90 is centered on Blue Earth, as the east and west construction teams met here in 1978. As a tribute, there is a golden stripe of concrete on the interstate near Blue Earth. This draws an analogy to the golden spike set in the first transcontinental railroad.
Other cities near Blue Earth:
Truman, Winnebago, Delavan, Amboy
Zip Codes near Blue Earth:
56002, 56010, 56024, 56034, 56037, 56055, 56063, 56065, 56078, 56080
Neighborhoods in Blue Earth:
Mapleton, Blue Earth / Eagle Lake, Blue Earth / South Bend, Blue Earth / Lake Crystal, Blue Earth, / Skyline, Blue Earth / Madison Lake, Blue Earth / Rapidan, Blue Earth / Lime, Blue Earth / St. Clair, Blue Earth / Decoria, Blue Earth